Let's be real.
The most important thing for ANY business is a fresh supply of qualified leads!
While I've gotten pretty popular for showing businesses how to use Facebook ads to get hundreds (or thousands) of leads and quickly turn them into paid customers, clients or patients, I've discovered a new way to get an endless supply of FREE leads from Facebook.
Interested? 😉
We start this simple process in a rather unusual place…LinkedIn.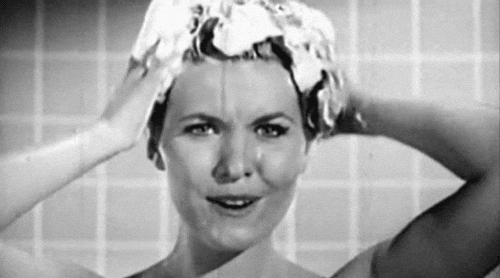 Let me explain the big picture and then I'll go through the quick how-to.
You're going to use your current connections on LinkedIn to get more connections (up to 50 new connections a day!!!) and then export those connections to Facebook.
You then take those new connections, rinse and repeat! 
By spending just a few minutes a day using this process, you can grow your list of ideal prospects on two platforms.
And not only are you growing your audience, but you're warming them up so that when you make them an offer…whether it's a free report, webinar, consult, or a paid offer of services or product…they are more likely to move forward immediately.
So let's get into this…
STEP 1: Connect with your Connections, Connections!
When you click on your network pick a connection of yours and then click on "See Connections"
STEP 2: Find Their 2nd Level Connections
Make sure to UNCHECK 1st level connections and choose 2nd level…otherwise you'll be shown people you're already connected to.
STEP 3: Connect Like There's No Tomorrow
Now here's where the "rubber meets the road." You need to leverage your connection to connect with this new person.
NOTE: In my brand new course LinkedIn Domination I give you scripts and strategies for this.
STEP 4: Get Your New Friends Info…
This is a mini-step but the button is hard to find…so I've put a giant red circle around it to help 😉
STEP 5: Export Their Info…
Now you can export their info. You could take it and put it into a CRM for email purposes, though I recommend caution there because your CRM may not like that these have simply been imported rather than gathered in a more 'organic' way.
What I recommend is uploading them into Facebook as a 'custom audience' so that you can target them with messages and ads inside of Facebook.
Do this again, and again and again…
In just 5 to 10 minutes a day you can grow you list of connections by dozens of people a day FREE.
Not only will you be able to them market to these new connections on LinkedIn but you'll now instead of guessing which audience to target with your Facebook Ads, you now have a custom WARM audience who are more open, and more likely, to receive your message and buy your products or services.
If you want to grow your audience, get appointments and make sales using LinkedIn, and get the exact scripts and strategies you can use today…click here and check out LinkedIn Domination and get growing today!